Mirror, Mirror on the wall, who's the fairest of them all?
I love this! I'm interrupting five days of features to tell you that the announcement is finally out!! Here's the news we've all been waiting for: Marissa Meyer is releasing Fairest in January 2015. We were all sad that we had to wait till November 2015 for Winter, but here's our consolation. Fairest by Marissa Meyer will be Queen Levana's background story. We get to see Levana and Channary as teenagers! Woohoo!!! :D I'm so excited!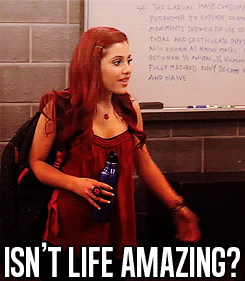 Marissa Meyer has warned us that there is a reason why Queen Levana is so psychotic and now we'll finally find it out! I don't want to feel sorry for her, but from what I gather so far, her life was freaking depressing. Ouch! Maybe I shouldn't have given her a Level 3 SAC Award. Anyways, in this story we will see other characters such as Dr. Erland in his days serving the queen and even Cinder and Winter as children. We'll even get an excerpt from Winter! Hurray!!!! :)
You want more excitement? It's not a short story, it's actually the length of a full-sized book. Score!
Fairest by Marissa Meyer
You can add this to your TBR pile right now on Goodreads. It gets released on January 27, 2015.
Do you guys think this news is worth the wait for Winter???